Event Phone: (702) 290-4266
Important Announcement
Due to the current Coronavirus situation, TIUTP had made the decision to err on the side of caution and postpone the benefit golf event that was scheduled for April 25, 2020.  We are currently looking at dates in May that will not be in conflict with other events however, we will evaluate the ongoing health issues on a weekly basis and will confirm dates when we feel we have a better handle on when it will be safe to conduct the benefit.  To be clear, this is a postponement not a cancellation.  It is still our intent to make the UArizona Adaptive Golf program the preeminent adaptive golf program in the nation.
Bear Down Arizona!!!!
The 2020 TIU Spring Shootout to benefit University of Arizona Adaptive Golf
Sewailo Golf Club at Casino del Sol
Bring your "A" game and get involved in one of the most unique golf events ever to hit Tucson.
The 2nd annual TeeItUp Spring Shootout will take place on April 25, 2020 at Sewailo Golf Club in SW Tucson.  This year's event will feature some of the finest adaptive golfers in the nation participating in a "tournament within a tournament" for some unbelievable prizes.  This year's event will benefit the University of Arizona's adaptive golf team, the first in US Collegiate sports, all of whom will be participating in the tournament and who will be paired with able bodied golfers.  There are many new facets to this year's tournament…take a look, this is going to be GREAT!!!!
Hole in One Contests
New to this year's benefit will be not 1, not 4, but 6 Hole In One competitions with some of the most awesome prizes ever…
Pebble Beach Golf Vacation: Be whisked away to fabulous Pebble Beach. Home to the most famous golf course in the U.S.A., Pebble Beach is sure to please any golfer. This package for two includes accommodations for four (4) nights at the Lodge at Pebble Beach, and rounds of golf at Pebble Beach, Spyglass Hill and Spanish Bay. Airfare included too.  Estimated prize value:  $10,000.00
Disney Vacation for Four: Experience the magic at Disney's Contemporary Resort for 6 nights. Package includes award-winning dining, spectacular views, access to multiple pools and a waterslide, monorail transportation directly to the Magic Kingdom, tickets to the park each day and airfare for four.  Estimated prize value:  $10,500.00
$25,000 in CASH: This package awards a lucky golfer(s) with $12,500 cash and $12,500 contribution to the UArizona Adaptive Sports Program in your name! This prize package is sure to be a crowd pleaser by rewarding the golfer(s) while also contributing to a great cause!  Estimated prize value:  $12,500.00
The Big Clicker: Thanks to the unending support of Mr. Jim Click, we will be having TWO hole in one contests featuring two of the best selling vehicles in their category, completely loaded (we mean everything!) .   Featured will be a fully loaded Jeep Gladiator and a Ford F-150 Crew Cab pickup as the two grand prizes…..holes for the grand prizes will be selected and announced prior to the shotgun start on the tournament day.  Estimated prize value:  You can view the stickers here.
The TIU Custom Home Theater & Sports Simulator :  TIUTP, producers of this tournament, is providing a complete custom home theater and golf simulator setup for your home as one of the hole-in-one prizes for this year's event.  Included in this system is a complete Sonos surround sound system (including two outdoor granite rock speakers for your patio), coupled with UHD 4k projector system including an Onyx 100″ projection screen.   The TIU V380 Golf Simulator is the most advanced virtual golf system in the world today.  Includes launch monitor system, high definition retractable impact screen, hitting turf, custom retractable drape enclosure and total voice control with Alexa.
All wiring, cables, and connectors included.  Installation is not included.
Estimated prize value:  $34,000.00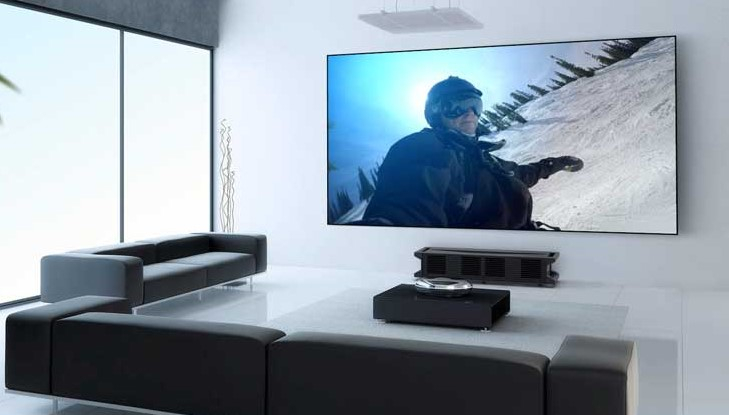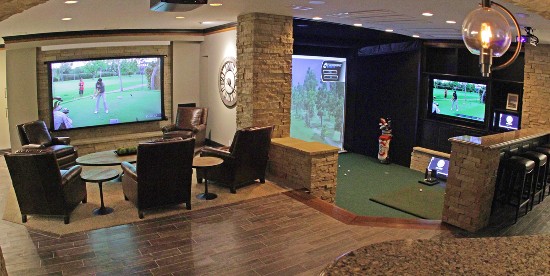 Post Round Lunch and Awards
Coming this April, the post round event is going to be the tried and true, Wildcat BBQ!  Nobody does it better than the 'Cats!  The event will be held in the AVA Amphitheater at Casino del Sol immediately adjacent to the golf course.  We will have a dedicated space that will be setup to accommodate our event and awards ceremony.  Every participant in the Tournament will receive a complimentary ticket to the BBQ and we will make available affordable tickets if you want to bring family/friends.  Pricing on additional tickets for the Tailgate will be released on this site in the next few weeks.
Come out to make a difference and play with those who are "walking" the walk!!!!  This will be the most unbelievable experience you've ever had on the golf course…guaranteed!!!
The Spring Shootout Gala
Celebrate some of the nation's most elite athletes at the second annual University of Arizona Adaptive Athletics Awards Gala on Friday, April 24, 2020 at the JW Marriott Tucson Starr Pass. The premier event will honor alumni and current athletes of the largest and most successful collegiate-based program in the country.
Registration, cocktail hour and silent auction begin at 6:00 PM with dinner and reception to follow at 7:30 PM.
$100 per ticket or $1,000 for a table of ten. Proceeds will benefit UArizona Adaptive Athletics.  (See the special pricing for bundled Gala/Tournament packages by scrolling to the event selector below)
Register online at http://bit.ly/AdaptiveAthleticsAwardsGala2020.
About UArizona Adaptive Athletics
The largest and most successful collegiate-based program in the country, the University of Arizona Adaptive Athletics Program houses seven competitive teams as well as an adaptive fitness center. We believe in the power of sport to create an inroad to higher education and support the success of student athletes by providing community, accountability and academic resources.
Learn more at https://drc.arizona.edu/athletics.
2020 TIU Spring Shootout


April 25, 2020 - April 26, 2020




9:00 am - 3:00 pm
Venue Phone: (520) 838-6623
Venue Website: https://www.casinodelsol.com/sewailo-golf-club
Address:
5655 W Valencia Rd.
,
Tucson
,
Arizona
,
85757
,
United States
Description: